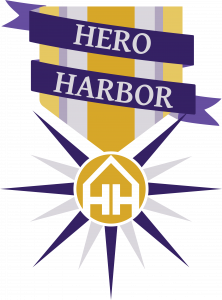 Because No Hero Serves Alone
---
The best way to understand the Hero journey is to hear it directly from the men and women who are living it. The Hero Harbor Podcast mission then is to give a voice to as many Heroes from all kinds of service as possible. The aim is to offer them a safe, judgment free space from which to tell their stories. Podcast episodes are not broadcast live and every guest has my solemn promise to make them as comfortable as I can and to provide the best possible experience.
It's been almost three years since I last launched a Hero interview. In that time I've moved cross country, spent two years "asphalt surfing" as my friends call it and learned things I couldn't have learned any other way. Therefore, I'm restarting the podcast from scratch with a renewed mission, focus and passion. Our Heroes need us and together we have the capacity to make a difference for them. I'm making available the old episode "When Heroes Experience Pain" because it best describes why Hero Harbor was created, what we do and why we do it. Past Hero interviews will be worked into the line up as "throwback" episodes.
If you have a story to share, please click the button below to schedule our conversation.
Tell Us Your Story
Podcast episodes: